It is a sad time for many 'home-grown' Seattlites. From 1958 to 1981, every kid who lived in the Puget Sound / Seattle-Tacoma-Everett area knew about the man who was the Mayor of the Seattle City Dump. His stage name was Julies Pierpont Patches, or J.P.Patches and at the age of 84, he has passed. His real name was Chris Wedes.
JP hosted the longest running locally produced Children's TV show, on KIRO-7 (CBS) and he was the favorite over all of the other children's shows in the Pacific Northwest. Other local Children's TV Hosts including Brakeman Bill, Captain Puget and Stan Boreson were close runner's up, but JP was tops.
His viewers or 'followers' were and are still known as "Patches Pals" and we were regularly reminded to follow the rules which included minding Mommy and Daddy, saying your prayers and share your toys.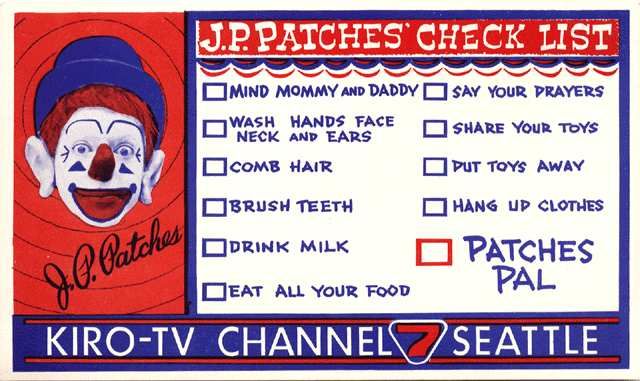 JP's show was not scripted as other shows were and being ad-lib and
live TV
it was fun for parents to watch with their kids because his guests were also unscripted and thus they were also unpredictable.
As JP, he attended thousands of events including many years of Seafair Hydroplane races and almost every Torchlight Parade, which still is Seattle's largest parade event. Sometimes
"he just showed up"
at events to the delight of kids and their parents. Of course those event organizers were flustered to some extent when it happened.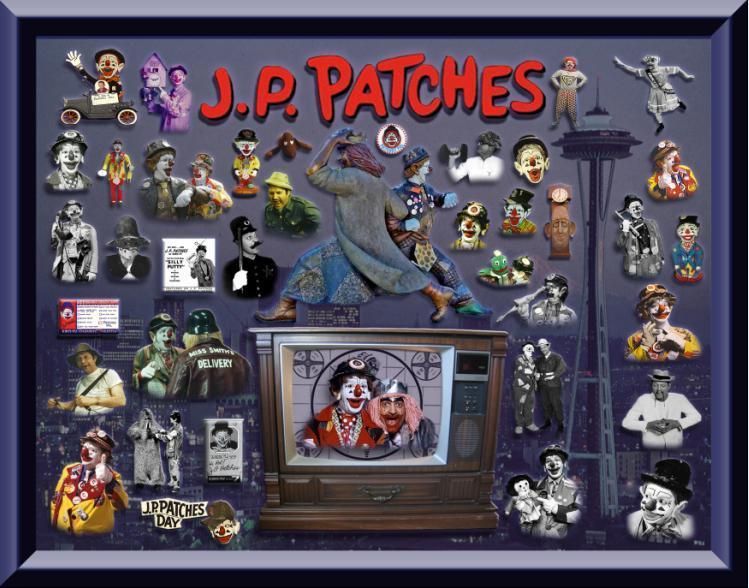 In 1972 a lady friend went with her Senior High School Class to watch how a TV Show was produced at KIRO. After the show concluded, JP took time to meet with every student and he asked my friend about her reason for coming to the "City Dump". She didn't have an answer for him, so he said "I think you came to the City Dump to find a boyfriend!" Everyone roared and she did too!
JP wanted to make kids and adults laugh and here is a video showing his sense of humor where he inserted himself into the local evening News/Weathercast:
A few years ago the Seattle City Council renamed the Seattle City Dump in the Fremont District after JP:
http://blog.seattlepi.com/thebigblog...r-j-p-patches/
Here is a review from a competing Network station, honoring JP Patches.
http://www.komonews.com/news/local/J...163360336.html
The wikipedia link below tells more.
http://en.wikipedia.org/wiki/J._P._Patches
Here is a link back to his home ... KIRO.
http://www.kirotv.com/news/news/chri...es-dies/nPz6R/
UPDATE:
J.P. Patches public memorial to be held at Seattle Center, Sept. 8
http://www.seattlepi.com/local/artic...er-3741997.php