Hurricane Sandy has destroyed a Silver Screen icon, the HMS Bounty replica. A distress call was received at or around 4:30 PM EST Sunday by the US Coast Guard after the ship sustained an 18 foot tall wave. The Coast Guard rescued fourteen crew members from two survival rafts but two remained missing until later in the day when 42-year-old Claudene Christian was found. She was hospitalized and was first reported to be unresponsive but she has died. The Captain, Robin Walbridge is still reported to be missing at sea.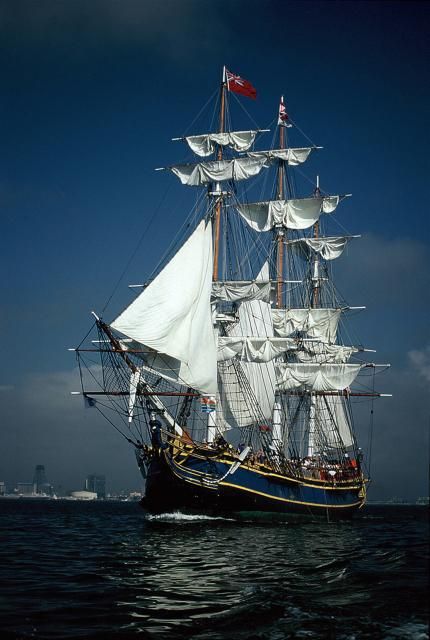 The original HMS Bounty was built in 1784 and the replica was built for the 1962 movie Mutiny On The Bounty starring Marlon Brando as Fletcher Christian and Trevor Howard as Captain Bligh. It was 'renamed' The Edinburgh Trader as the principle ship in Pirates of the Caribbean Dead Mans Chest, starring Johnny Depp as Jack Sparrow.
The HMS Bounty had been available for 'extreme vacations' where
you
could be a crew member and participate in sailing a tall ship, not unlike partaking on a
real
cattle drive as shown in the movie City Slickers with Billy Crystal.
Here is the HMS Bounty website:
http://www.tallshipbounty.org/