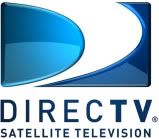 A number of DirecTV customers are reportedly having problems this morning with their set top boxes and DVRs. Users are reporting that their televisions are displaying programming from DirecTV, but that their set top box or remote control is unable to change the channel.
DirecTV's forums have been going offline this morning as well, possibly due to increased traffic from customers seeking technical advice.
Customers of DirecTV looking to contact technical support should vist:
http://www.directv.com/DTVAPP/content/contact_us
DirecTV technical support forums are located at:
http://forums.directv.com/pe/index.jsp
We will continue to update this story as more news becomes available.
Update 9:01AM MST:
Google Trends
shows that the search term "direct tv customer service" is the #1 search term this morning.
Update 10:15AM MST:
Some DirecTV customers are reporting via Twitter that power cycling and rebooting their system twice will correct the frozen channel issue.
Update 12:51PM MST:
DirecTV has posted a notice on their
website
just a little bit ago on how to troubleshoot a remote that won't change channels,
"You may have experienced a transmission glitch to your DIRECTV service. We sincerely apologize for any inconvenience you may have experienced or any recordings that were interrupted. Our engineers have identified the fix and have already delivered it to your receiver.
However, if your receiver is still not responding to either your remote control or front panel button input, you will need to do the following to resolve the issue:
Just flip the door down on the front of your receiver and press the red button. Be patient as the receiver may take up to one minute to respond to this reset.
Let the system reboot until either a picture or grey screen appears on your TV.
Then press the red button again, which will reboot your system a second time. This should resolve the issue."