Super Moderator, Chief Content Editor
Staff member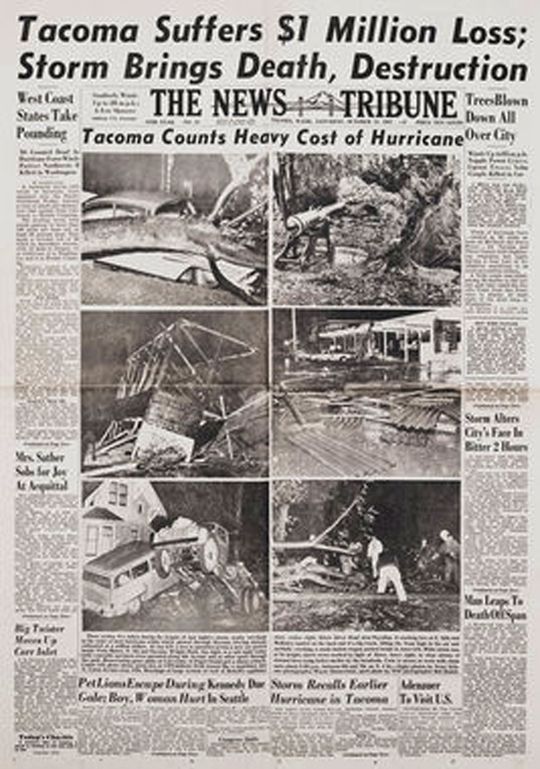 Did you know 99+% of the transmitters on the West Coast from San Francisco and deeply into Canada went dark - 50 years ago? AM, FM and TV all gone?
"Today marks the 50th anniversary of the "Big Blow' which killed 46 people, caused millions in damage and cut a devastating swath from the San Francisco Bay area to Canada with gales gusting as high as 179 miles per hour."
<--that's a quote from a link below and it is absolutely spot-on.
Wow ... I personally remember it!
As a a child, my parents did not want to scare me (so they took me to the basement) ... but I remember our next door neighbor (Beth) calling us (land line) asking for my Dad to help her. She had a window that was blown out and she hoped my Dad had something to block the water entry.
Dear old Dad disassembled part of his basement 'radio setup' and he somehow closed her rain problem. Hmmmmm ... the front panel of the 10" base speaker that was fed by the Mission Bell multiband tuner my Folks used throughout WW2 was never the same. I never saw the speaker 'panel' again. How odd.
The links below are pretty good.
50 years later, memories of Columbus Day Storm run deep | Local News - The News Tribune
Columbus Day Storm of 1962 - Wikipedia, the free encyclopedia
BC Radio History