Super Moderator, Chief Content Editor
Staff member

I'm old enough to remember the Tandy Corporation, the parent Company of Radio Shack as a real powerhouse. As a teen, I used to ride my bicycle six miles round-trip to my closest Radio Shack Store to spend my paper route profits. Next door to it was Tandy Leather Company and often, my Mother would have me pick up leather kits for her. In her spare time she laced and tooled moccasins, purses and wallets to give as Christmas gifts. I bought my second pair of CB Walkie Talkies and my first UHF TV antenna at that store and getting the antenna home on my Stingray bicycle wasn't easy. Tandy Leather went away in my area around 1971 but one store 20 miles north of me soldiers on.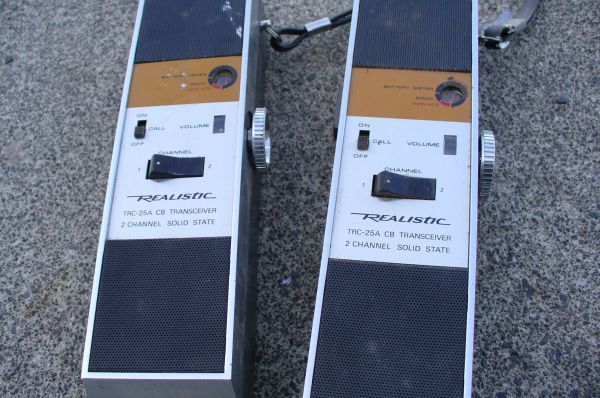 Then, I discovered a second Radio Shack store five blocks away from the first store, but they had a smaller inventory and that store failed after a couple years - but at the time, all Radio Shack stores sponsored a "Battery Club" (one free battery per month) so every month I rode my bike to both stores for free 9 volt batteries for my Walkie Talkies.
A third store opened north of me about three miles away and I joined their program as well. I collected three dozen free batteries per year and the store programs saved me about $25.00 per year based on $0.69 per copy, which was real money to a seventh grader in the late 1960s. I used the Walkie Talkies to stay in touch with my parents when I collected for my paper route at night and being in Seattle the Winter sun sets well before 5 PM. Dad wasn't concerned but it satisfied my Mom to know where I was, plus it was fun!
The CB Radio hysteria of the late 1960s and early to mid 70's was breaking (breaker-breaker ... pun intended) and Lafayette Radio and Radio Shack went head-to-head selling radios, power supplies, coaxial cable, antennas, Police Scanners and Weather Radios almost as fast as they could get them. An incredible boom time for sales and Lafayette Radio lost the war (all three local stores closed) although in my opinion their products were usually superior.
Songs like Convoy with long-haul truckers talking on their radios were popular and Wolf Creek Pass was another one.
[video=youtube;le2bPRGvKXE]http://www.youtube.com/watch?v=le2bPRGvKXE[/video]
The TV Series Movin' On, was a short lived hit that arrived late on TV. In those days gasoline and diesel was very hard to find and when found, cost and availability was important to Joe six-pack and critically important to truckers. CB radios helped the truckers survive the Jimmie Carter "malaise".
[video=youtube;vrtrfRDdn00]http://www.youtube.com/watch?v=vrtrfRDdn00[/video]
Convoy, Movin' On and other Hollywood productions encouraged the fad and as a result Radio Shack stock peaked over $72.00 per share on the NYSE. After the CB fad fell away, they sold Cordless land line phones (ultimately obsoleted) and FRS (Family Radio Service) Walkie Talkie radios and I bought a pair. The market (again) became saturated and technology advanced to cellular telephones that really worked, not the early days of promises.
Most of their Realistic (trademarked) Stereo lineup were entry level products with few exceptions such as some of the Minimus bookshelf bookshelf speakers which was a fluke considering their original prices. Look on Craigslist to see how much they hold their value today: equal or better. To my knowledge Radio Shack never offered an upgraded quality 'audiophile' level of equipment.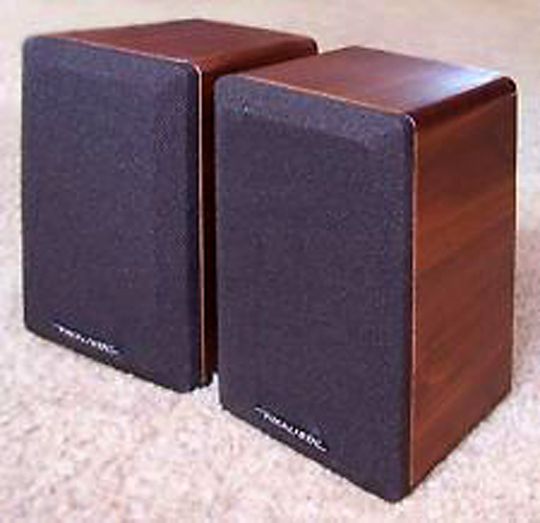 The dealers in my area always had a pretty good selection of small electronic parts like resistors and capacitors in stock, but their online catalog of fittings and oddball batteries is awesome! BUT -- they never advertise this in their stores and that is an enormous mistake! I have a VOM (meter) from around 1964 that uses a battery that is exactly like a AA cell, except it is half as long.
The Radio Shack 'hive' still has them in stock today but almost no one knows what they actually have available and the poorly trained sales people usually don't know what customers are asking for, they don't know they can access the Corporate stockpile from the stores and they don't know to suggest customers can search from their own computer.
Component Parts and DIY Components | RadioShack
I think the rapid decline of the business is because Corporate Radio Shack remembered the CB radio communication boom and they put their eggs in one basket, hoping to become a major retailer of Cell Phones and later, Smart Phones. However, unlike the CB Radios they sold years before, they didn't have their own name brand or special upgraded version of a known or popular brand which would have attracted many shoppers. Only 52 weeks ago Radio Shack stock closed at $4.36 per share and Friday it closed at $0.92 per share. The price drop from over $72.00 (peak) is astonishing.
I think the writing is on the wall, but if Radio Shack can fall back and regroup I will certainly support them. While researching this blog I read comments on other articles and one reader suggested Obama should bail them out with
your
tax dollars just like General Motors. No.
Jim
Here's a link to what Radio Shack has to say.
RadioShack Corporation - Investor Relations - 2014 News Releases
Radio Shack Historical Information