Moderator, , Webmaster of EV's Antenna Blog
Im wondering if an old Sadelco signal meter would be good enough for me....like the
Sadelco FM-3
shown below. A similar Sadelco model was referenced in Salvati's book TV Antennas & Signal Distribution Systems.
The Sencore 1454 and 1456 Spectrum Analyzers are expensive! Lucky Trip!
Anybody have any experience with these?
I tried the
Perfect Vision DigiAir
last year, but it was calibrated to NTSC signals and so it registered really low out of the meters range really to make it useable/readable. Shame because that would be a great little device if recalibrated to ATSC.
So Im wondering if you can switch to a lower reading on the analog meters with these analog Sadelco units.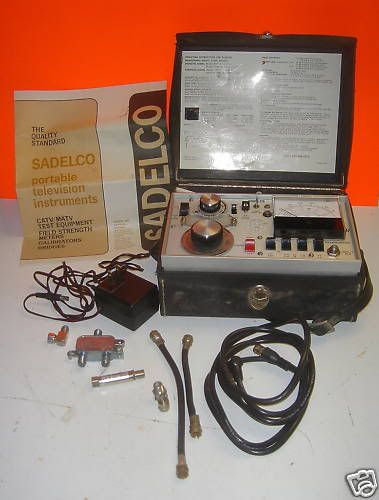 Last edited: