Super Moderator, Chief Content Editor
Staff member
On Saturday October 13, 2012 The American Museum of Radio and Electricity originally founded in 1985 as The Bellingham Antique Radio Museum will reopen as Spark Museum of Electrical Invention. It is now located at: 1312 Bay Street, Bellingham, WA 98225

Its History can be read here:
Spark Museum of Electrical Invention » History of AMRE
From the new Press Release
:
"The much-anticipated, 45-minute electrical show will be presented at noon, 3 p.m., 6 p.m. and 9 p.m. Admission to the electrical show is only $5. However, anyone who comes dressed as a "Mad Scientist" will receive free admission to the 6 p.m. electrical show".
The collections and exhibits represent almost 400 years of scientific and engineering discoveries from static electricity and 'pith ball' behavior through the Golden Age of Radio in the 1950s. One of very few remaining light bulbs actually made by Thomas Edison will be displayed as well as over 1,000 early radios of all varieties, which is apt to be a walk down memory lane for us older kids.
Do you remember seeing your Grandparents watching their Visionola? It was probably the first home-theater in a box, circa 1931. They have one of six known to still exist.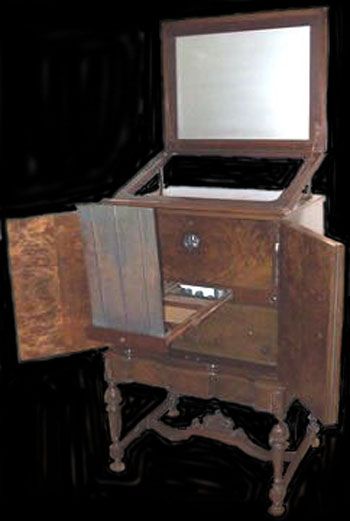 Here is a YouTube link about the Museum:
[video=youtube;EMWuSk0LOug]http://www.youtube.com/watch?v=EMWuSk0LOug&feature=player_embedded[/video]
From their website
:
"SPARK"
Science-Powered Adventures for Real Kids is the science education program of the SPARK Museum of Electrical Invention, connecting kids to science in real and memorable ways.
They currently offer two different classes for kids 8-14, including a Robotics Workshop as well as classes for Elementary School Educators to become acquainted (enough) with electricity and magnetism to be able to teach the topic basics.
Their revised website has been updated and I hope you enjoy your online visit and consider visiting SPARK in person. SPARK is a non-profit organization.
Spark Museum of Electrical Invention » Home