I watched the 2009 movie over and over again. first at a friend's house and again and again on MegaVideo. i kept finding the bad guy, Nero, quite similar to someone but couldn't place my finger on him...
...Until i watched Star Trek: Nemesis...and then i found him.
Nero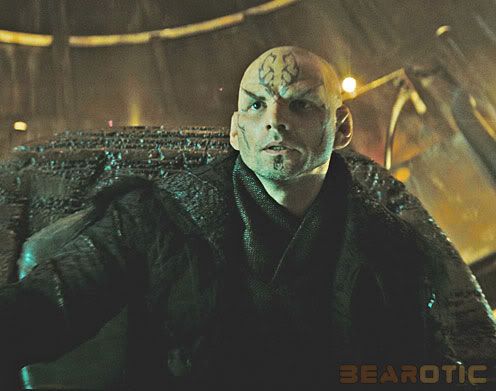 Nero's Vessel, the Narada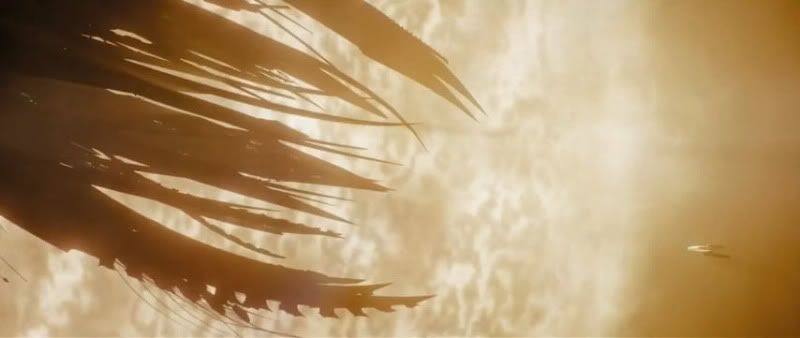 Shinzon--Nemesis
Shinzon's Vessel, the Scimitar
Both have huge ships, both are deranged, and both want nothing better than to kill any captain and destroy any Federation vessel in order to take over the quadrant...both also had some heartbreaking story either involving the death of a loved one or mere acceptance which they actually believe could justify their evil, as if it was ever worth considering.
they both are so able to outmatch their opponent and outgun him at the same time, but usually meet their end by having their ship destroyed by being rammed Janeway style (see VOY: Year of Hell) in the end...
All that aside, i must say it again: i absolutely HATE the
Enterprise-E
. it sucks. it doesn't fit the crew and makes them dark and evil looking...it's cold, and IMO if the
Enterprise-D
had to die off by one stupid obsolete Bird of Prey firing ONE torpedo at it (even though it got damaged far less from the Borg) at the very least the appropriate replacement could've been
Intrepid-
Class--a far better looking ship IMO. when i saw the entire bridge of the E destroyed with only the forcefields keeping the crew inside, and the impending warp core breach imminent, i really was about to cheer--seriously...but that didn't happen. in fact, the E was so superior it couldn't lose. that's probably why no single TNG-crew movie has happened since.
Rant aside, the two movies did share quite a bit of common ground in the plot dept.
...Even though i would've loved to see the Future
Enterprise-D
ship surface like it did on an alternate timeline on TNG's finale,
All Good Things...
that was one bad-ass ship, especially since it neutralized two K'Vort class battlecruisers in one single PHASOR shot! could the E do that?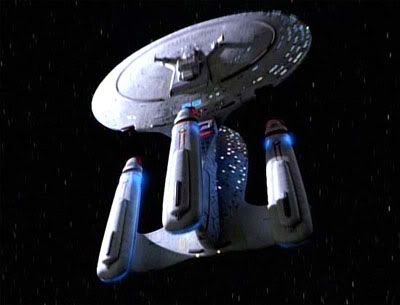 Perhaps, in the new timeline created by the movie, the
Enterprise-D
will eventually come about, and not be destroyed stupidly as in
Generations
Last edited: