Super Moderator, Chief Content Editor
Staff member
I appreciate the annual movement to remind women to have regular mammogram's and I am not unfamiliar with the disease. I lost my only sister to Breast Cancer, my Mother and Aunt fought it and they won. I dated two women who had mastectomies and I personally know many others that have been hit by this illness. Globally, almost a half a million women die every year from Breast Cancer. One in eight women will contract breast cancer over their lifetimes. Curing or ending breast cancer is certainly a worthy cause to contribute to.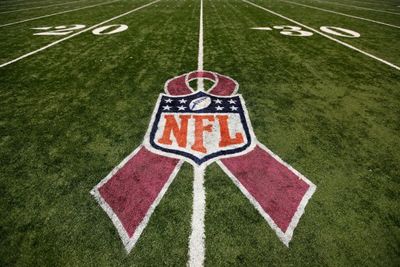 That being said, just how much 'pink' is too much? Yesterday, I talked with one of my friends who had a mastectomy in 1995 and she beat her own Breast Cancer. She was a major NFL Football fan long before the NFL went 'pink' every October. She has no particular alliance to any team and she watches several games every week but she ranted on and on to me about the "horrible"
pinked
uniforms, shoes, helmets, hats and goal posts she has to watch during the NFL games in October.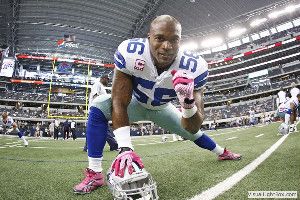 At first I was surprised because she does not like the NFL "reminding everyone" about Breast Cancer, until she explained she wants to forget she ever had the illness and her mastectomy. She said she knows many others who have had it or are dealing with it who want to watch football games without the 'pink reminders' in their faces.
That includes the commentators (men) who babble on and on about a topic they have no freeking clue about and certainly have not experienced. I cracked up when she said October NFL games look like someone poured Pepto Bismol on the NFL! "The pink bullshi_ is way over the top! Let's just watch the dam..d football games". Yeah, she is matter of fact like Sgt. Joe Friday and she speaks for many BC survivors.
Now, some other businesses have decided the NFL is getting 'mileage' out of their new pink plans and they have created new 'pink' products like these from Sears. If a pink toolbox found its way into my shop I would put it on Craigslist in a heartbeat OR I would repaint it ...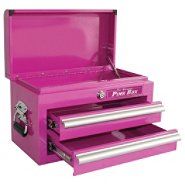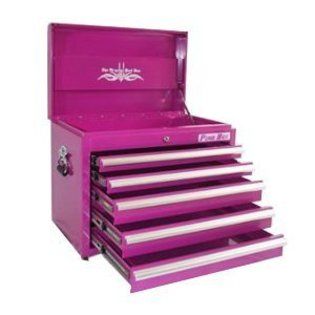 Pink Toolbox from Sears.com
I have a similar version of the same tool (not pink) and the sellers are also Susan Komen G Komen contributors.
Hey guys
... perhaps one of these would make a great Christmas gift for your lady.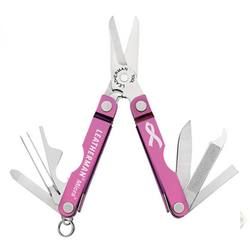 Leatherman Pink Micra Multi-Tool
Skil SKIL 2354-04 iXO Susan G. Komen for the Cure® - Tools - Cordless Handheld Power Tools - All Cordless Power Tools
I respect and understand the survivors annoyances and complaints ... but I support any and every Company that shares their profits with The Susan G Komen Breast Cancer Research Project or the Susan Love Breast Cancer Project.
http://ww5.komen.org/
Dr. Susan Love Research Foundation Act with Love: Make Breast Cancer History
Please contribute directly or buy a pink toolbox from Sears!
Thank you.
Jim